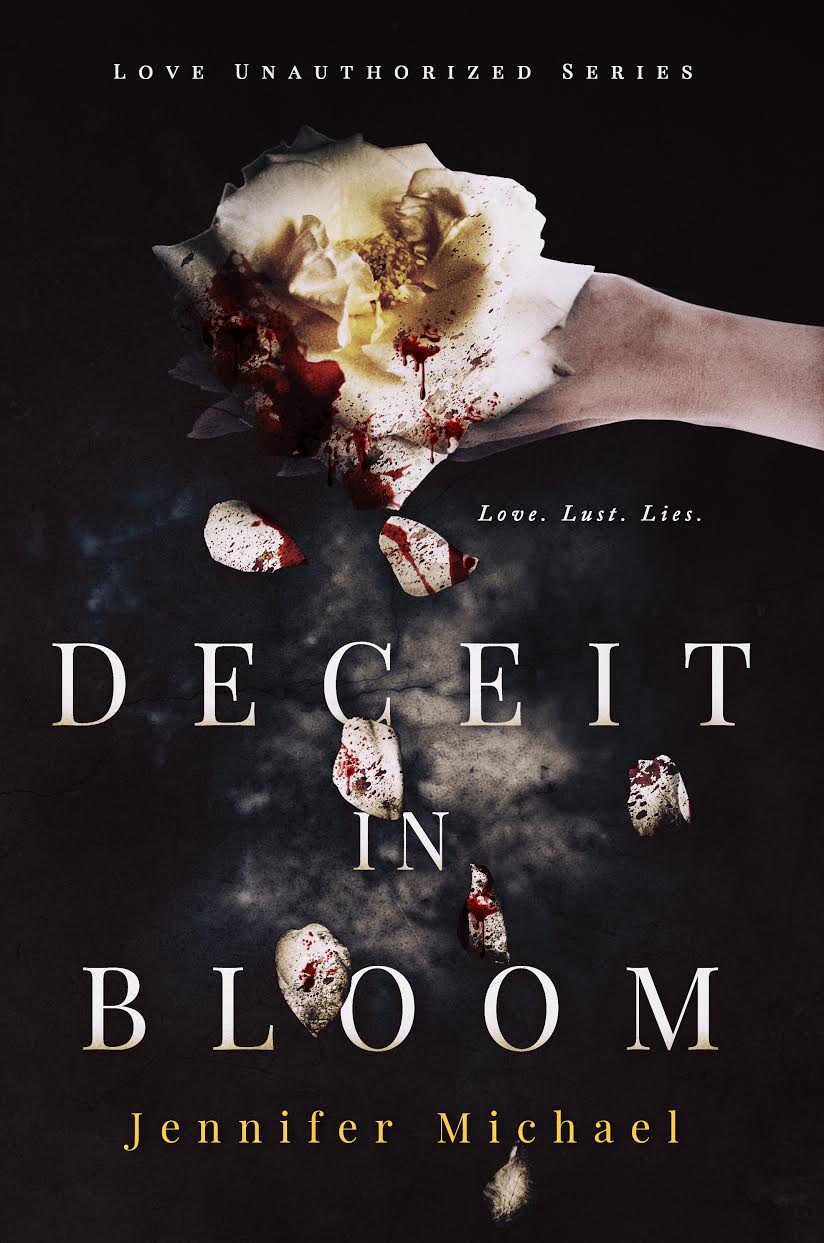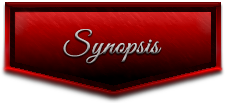 Cautionary tales don't usually have happy endings…
Raised in foster care. The sister of a whore. The fool who fell for the wrong guy.
Paisley James is all too aware that sometimes fairy tales just don't exist.
There is no telling where hearts belong or loyalties lie when deceit is in bloom.
Author Note: Deceit in Bloom is book one of a series and ends in a BIG, dramatic cliffhanger (No joke). The story continues in book two, Vengeance in Bloom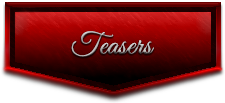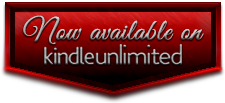 Where to start? How about the fact that this Jennifer's debut novel! I am speechless! I would have thought this book was written by a seasoned author not a rookie. And let me tell you this, she is no rookie when it comes to playing with your emotions.
Burke and Paisley are two very different people with very different lives. So when their worlds collide it's not pretty. And takes them each by surprise. We are thrown into their worlds and I really do mean thrown. Burke isn't a nice guy to anyone except the only two people he loves. And Paisley only has her foster sister, who she isn't proud of but loves none the less. Paisley just wants to live a decent life and stay away from trouble. Burke, on the other hand is anything but decent and lives for the trouble. So what happens when they can't get the other out of their mind?
I'll tell you what happens, you are dragged through the story not knowing what the hell is going on, not knowing who is who, and who the hell to trust. Sure, there's some hot and sexy scenes, and amazing banter between the characters but you'll be pulled so deep you're stuck. Stuck trying to figure out why, when, and what the heck just happened? Not everyone is who they say or is doing what they say. There are secrets, lives blown to hell and back, and chemistry that is off the charts. Burke and Paisley are explosive, not only in the bedroom just them together will blow your mind. Especially when you get to the end. HFS, the ending?
Yeah if you don't like cliff hangers then wait until the second book is out to read this one. The way this book ended made me question the ENTIRE book! "Wait, back up, huh?" Those were the words that went through my mind, and a few swear words. I could not believe what I had read, I thought I figured out what the heck was happening then nothing. Literally, there was nothing! I tried to swipe the damn page and it wouldn't move. My heart was beating so fast, I was in shock. I loved the story so much, I grew very fond of a few characters, and then I wanted to throat punch a few people along with the author.
If you are looking for a suspenseful book that will keep you up all night reading, with fan yourself sex, and heart stopping scenes this is it. One click it now. You won't be sorry. I wish I could read it again for the first time just to experience it all over again.
I can't wait for more from Jennifer Michael. Her words are addicting.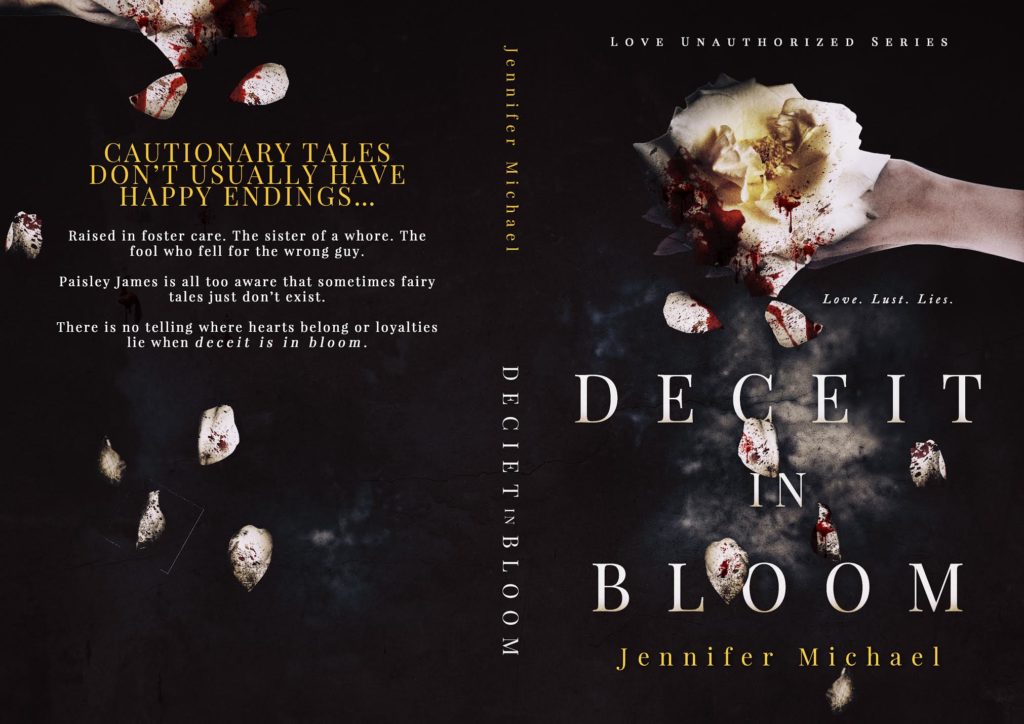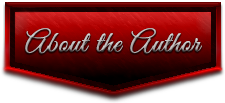 As a child, Jennifer Michael dreamed of being an author. Life and adulting eventually pushed that dream down to a mere fantasy, which was where it stayed for years. Then, through a stroke of luck and a Kindle, she found the indie romance world, and the dream that was long ago deemed unattainable became a reality. Writing fulfills pieces of her she lost long ago.
Jennifer writes stories that range from sweet and sultry to dark and daring. Behind her computer, she's constantly dreaming up where she'll go, what new characters she'll meet along the way, and what genre she will concur next.
From her house in southwest Florida, she spends far too much time wishing she were at the beach with a good book. She's an avid reader of fiction, but is a huge fan of gritty stories with deep emotion or dark twisty plot twists. She's also known to indulge in guilty pleasure television shows. She gets sucked into the world of characters from all mediums. She loves to hear from her readers so make sure to check her out on social media.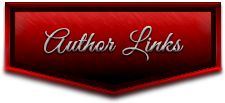 GoodReads I Facebook I Facebook Reader Group I Twitter I Instagram